April 13, 2017
Posted by:

blog admin

Category:

Uncategorized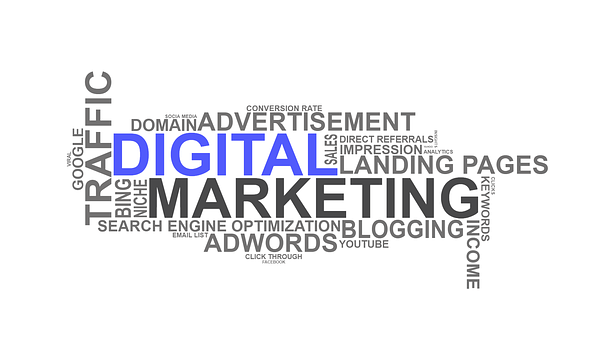 It must not be denied, the world passes quickly from analog to digital. People are consuming more and more digital content on a daily basis – on mobile phones, laptops, desktops at work and more – and companies that have not yet recognized this in their marketing strategies Must adapt quickly.
Why is digital marketing so important?
Because it is not just a force that is developing rapidly in the current field of marketing, it should be the future of marketing, and it seems likely that digital media are rapidly replacing the more traditional forms.
While older generations will undoubtedly lament the disappearance of newspapers, books, communication methods and traditional television and radio broadcasts, those who grew up with the Internet and mobile phones as a right given by God embrace Already the new and courageous world of digital consumption.
The facts are that the digital methods of communication and marketing are faster, more versatile, practical and streamlined, so it is perhaps not surprising that once the technology has become available we have started To move rapidly into the digital age. The good news is that digital offerings offer as much potential to marketers as to consumers.
Before looking at the benefits of digital marketing, let's take a quick snapshot of some of the key forms of it currently:
• Websites and SEO content
• Blogs
• Internet advertising banners
• Online video content
• Pay-per-click advertising (PPC)
• E-mail advertising
• Marketing on social networks (Facebook, Twitter, LinkedIn, etc.)
• Mobile marketing (SMS, MMS, etc.)
This is far from an exhaustive list, and new forms of digital marketing, such as augmented reality, are happening all the time.
So why digital marketing?
First, digital marketing is infinitely more affordable than traditional methods of offline marketing. A messaging or social media campaign, for example, can convey a marketing message to consumers for the smallest fraction of the cost of a television ad or a print campaign, and perhaps reach a wider audience .
But one of the main benefits of achieving your digital marketing is the ease with which the results can be monitored and monitored. Rather than conducting expensive research on customers, you can quickly view customer response rates and measure the success of your real-time marketing campaign, allowing you to plan more efficiently for the next.
The strongest case for integrating a digital element into your marketing is perhaps that forms of digital media are rapidly surpassing traditional forms of information consumption. According to the Bureau of National Statistics, more than 82% of British adults have entered online in the first three months of this year: more than 40 million people.
Ultimately, the digital age is here, and companies that fail to adapt to the new marketing climate are at great risk of extinction sooner rather than later